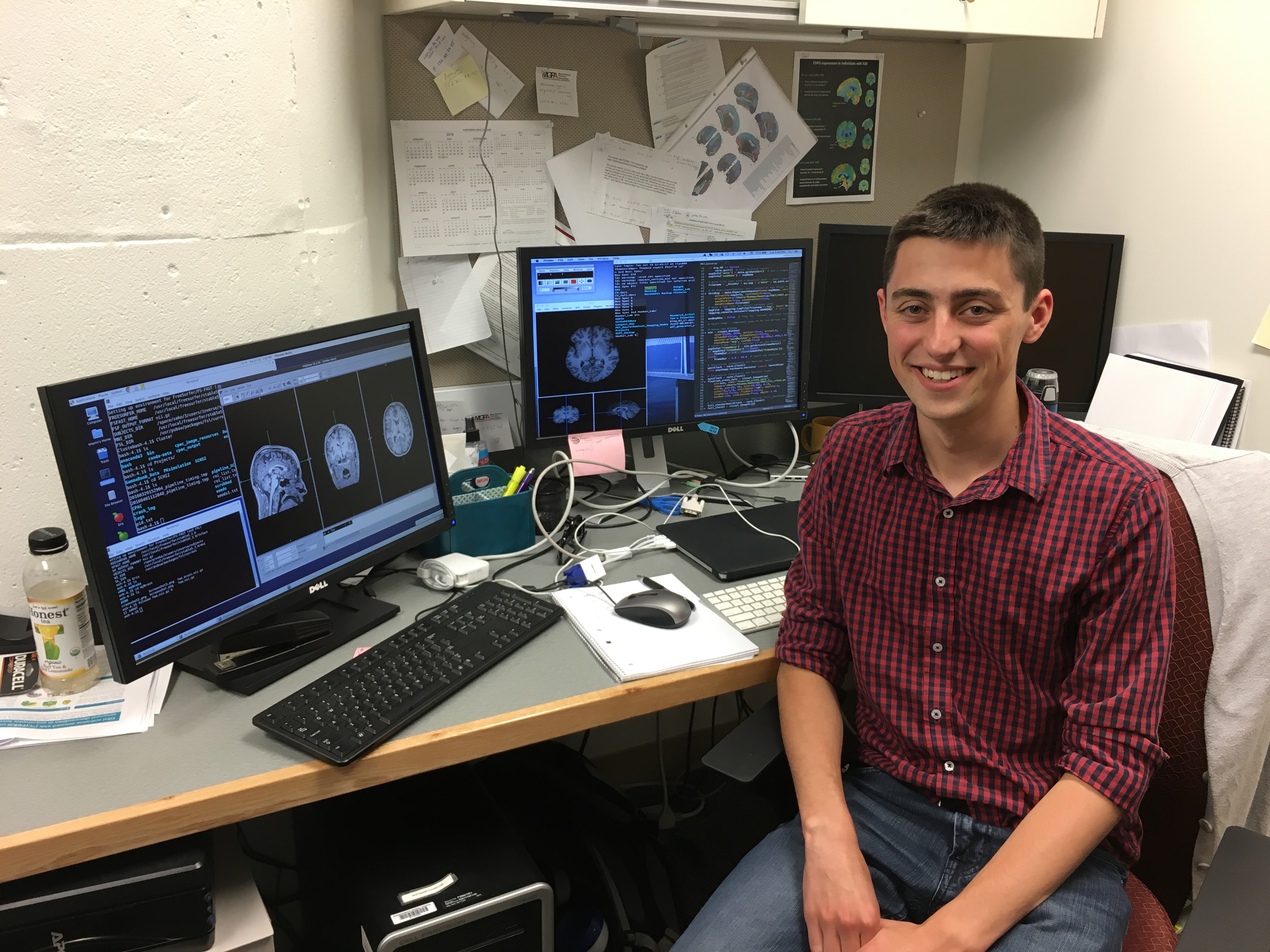 I grew up in a town called Braintree and have lived in the Boston area my entire life. Braintree is a weird name for a town, and when I was a kid I imagined that somewhere there must be a tree with brains growing out of it. I couldn't wait to find this tree, pick my very own brain from among the branches, and see what it looked like. I was wrong about the tree, but now I get to look at brains all the time! I am currently a PhD candidate at Boston University in the Graduate Program for Neuroscience. I work in the Cognitive Neuroimaging Lab where we use brain imaging technologies like fMRI to study abstract reasoning in humans. My primary mentor is Dr. Chantal Stern.
In 2017 I graduated from Tufts University with a B.S. in Cognitive & Brain Science and Computer Science. As an undergraduate, I spent two years working with PET and MRI neuroimaging technologies at the Martinos Center for Biomedical Imaging at Mass General Hospital. I am interested in machine learning and funcitonal neuroimaging, and hope that my research will contribute to a better understanding of the basic cognitive building blocks that support the human mind.
Outside of lab, I enjoy running and kayaking on the Charles River. On this website, I've included some highlights from my scientific research, as well as some side projects like trying to use machine learning to predict the winner of RuPaul's Drag Race, and learning how to 3D-print my own brain! I hope this site can serve as a resource for other scientists, and those interested in becomming scientists.